A crafty fan of The Legend of Zelda: Majora's Mask makes the game's cartridge and a Nintendo 64 controller out of LEGO.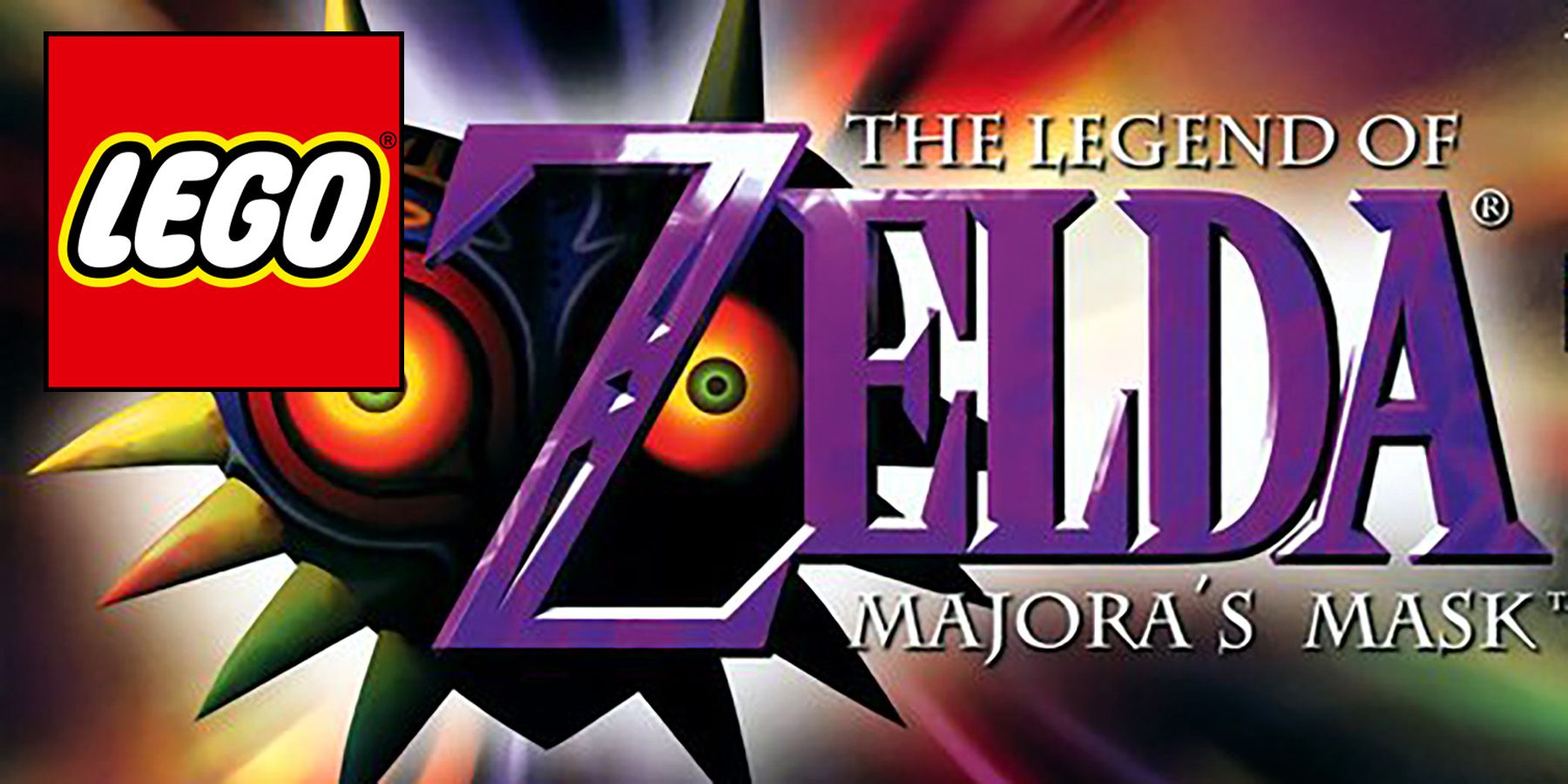 A LEGO builder has recreated the cartridge The Legend of Zelda: Majora's Mask and a Nintendo 64 controller made of LEGO bricks. LEGO sets based on Nintendo properties have gained popularity in recent years, and the creativity of one fan has shown what a set based on Majora's Mask could look like.
Majora's Mask was the second of two games in The Legend of Zelda series that was released on the Nintendo 64. The first Zelda the game on this platform was Ocarina of time in 1998, a groundbreaking title that is still considered one of the greatest video games of all time. Although not as revered as its predecessor, Majora's Mask still has a strong fan base and introduced several series icons such as Deku Mask and Moon, both of which have become synonymous with the game and maintained relevance in the franchise. It was first released in 2000, received a remake for Nintendo 3DS in 2015, and was most recently made available on Switch as one of the N64 games available with the Nintendo Switch Online Expansion Pack.
RELATED: Majora's Mask on Switch intentionally adds Create to Cutscene
Both Zelda games on the N64 had gold cartridges that made them distinct inclusions of any N64 collection. The golden one Majora's Mask the cartridge as well as the N64 controller were recreated by a LEGO builder. The builder, who goes by the username donutsftw on Reddit, shared their creation across various gaming subreddits. It appears to have been done in a similar fashion to the NES LEGO set, an apt comparison as Majora's Mask recreation also included a miniature version of an N64 TV setup.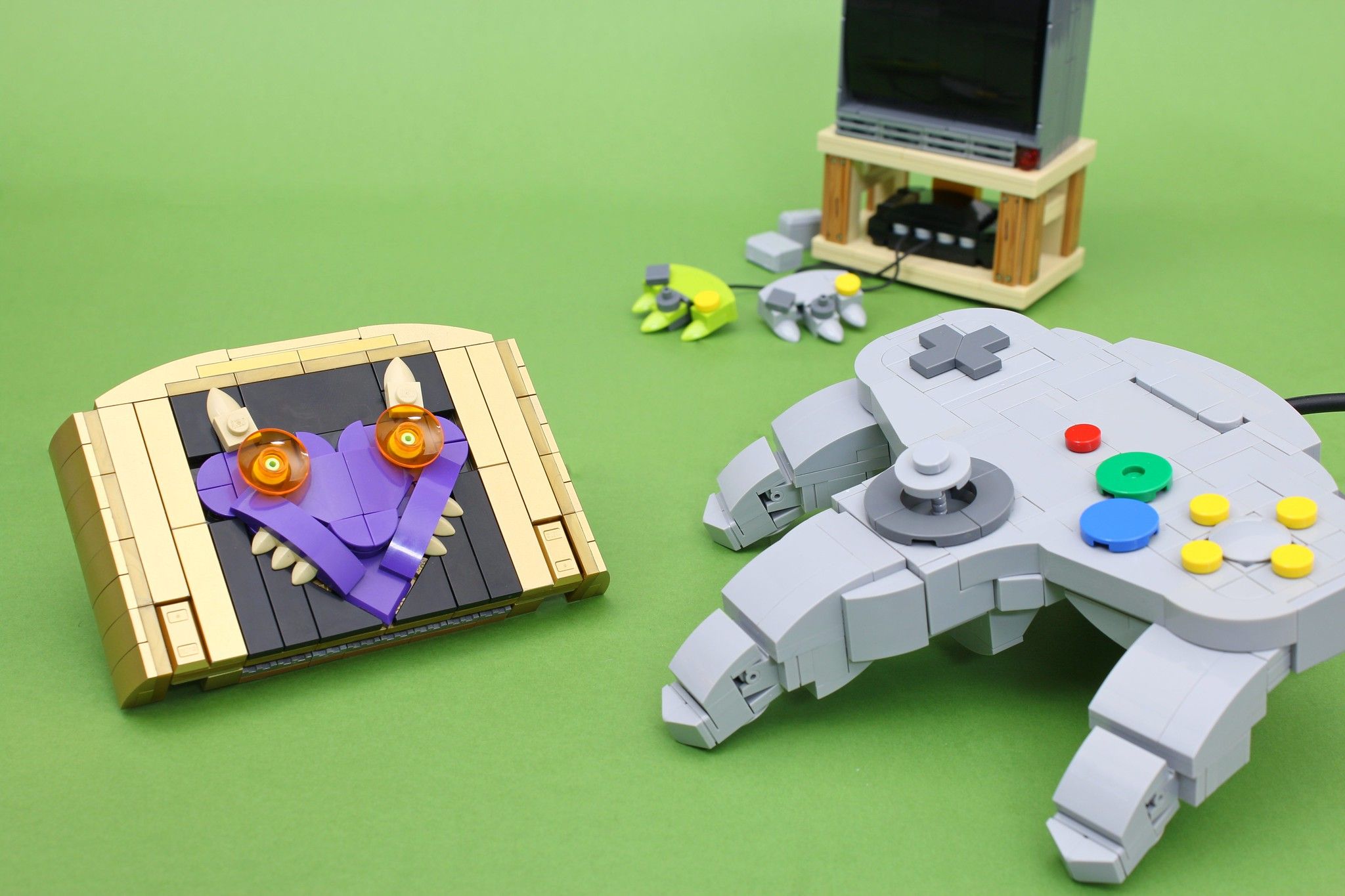 The builder also expressed hope that following the success of official Nintendo LEGO sets, a LEGO Nintendo 64 set could one day become a reality. The launch of LEGO Mario the 2021 sets were one of the most successful themed launches LEGO had that year, showing that there is a lot of crossover between LEGO fans and players. The Mario line has continued to grow with a number of expansions, but aside from the LEGO NES set, there have been no other Nintendo-themed LEGO sets released.
There have been previous fan efforts for LEGO sets themed after other Nintendo franchises, most notably a fan idea for a LEGO set based on The Legend of Zelda: Breath of the Wild which gained a significant amount of online traction last year. The page for the proposed set received enough votes on the LEGO Ideas website to be officially considered, but nothing has yet come of it. LEGO fan creations have shown that there is a high demand for a LEGO set based on Zelda. An official version of these concepts would certainly be successful, but it is Nintendo who will help to realize these ideas.
MORE: Nintendo properties that deserve the LEGO treatment
Source: Reddit