The white smoke rises from the Avengers Mansion, once again signaling the naming of a new roster of Avengers after a long period of speculation and waiting to see who will fill the shoes of Earth's Mightiest Heroes in the upcoming May relaunch of the Avengers ongoing title .
We now know that writer Jed MacKay and artist CF Villa will take over as the title's creative team in June, bringing with them a new series of Avengers consisting of Sam Wilson-Captain America, Thor, Tony Stark-Iron Man, Vision, Wanda Maximoff- Scarlet Witch, T'challa-Black Panther and the new team leader Carol Danvers-Captain Marvel.
There are a lot of Avengers heavy hitters, with a couple of founding members, some long-absent returning members, and some current mainstays—in other words, about as close to a classic roster as you can get without going back to the rest of the founding Avengers.
In fact, it's very similar to the late 70s era when Sam Wilson and Carol Danvers first joined the team as Falcon and Ms. Marvel. And we have to note that especially the inclusion of Scarlet Witch and Vision together is a throwback to their heyday in the 70s on the team.
What can this new Avengers roster tell us about not only the direction of the team heading into the Avengers title relaunch, but about each member's place both on the team and in the Marvel Universe at large?
Let's unpack the new Avengers roster and find out.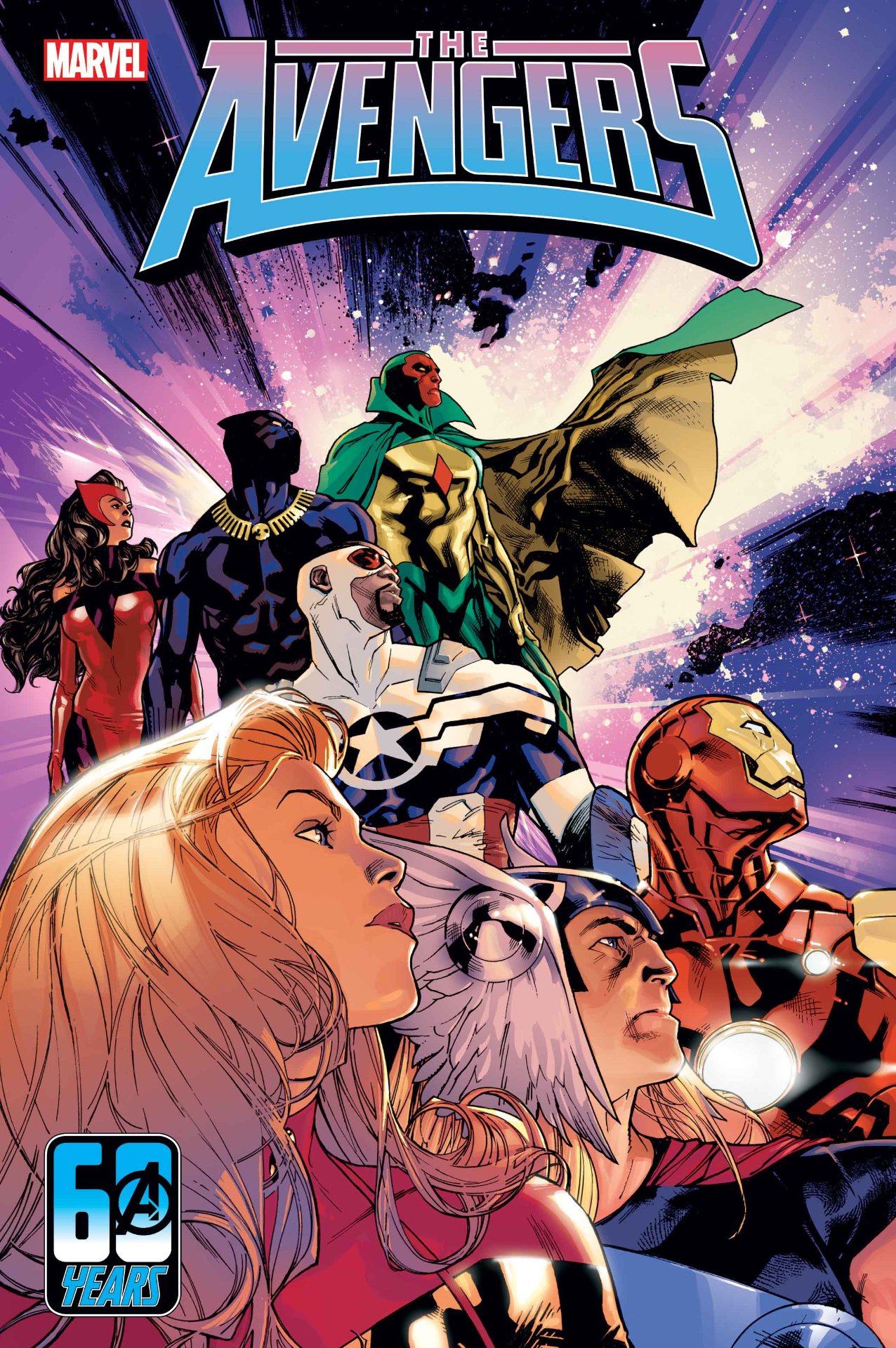 (opens in a new tab)
Carol Danvers
Carol Danvers has become a modern Avengers mainstay as Captain Marvel, especially since her MCU debut a few years ago. Now, compared to many of the members of the team, she feels like one of the most consistent presences in the Avengers title, making her elevation to team leader feel like a natural progression.
It also feels like it could be a glimpse into the leadership structure of the next incarnation of the MCU Avengers, with Carol still being a big factor as of now.
Sam Wilson
Sam Wilson is the current MCU Captain America and will likely take that role into the next incarnation of the MCU Avengers before too long, so it makes sense to have him on the comic team – especially since he fills the dual role of a character who has been an Avenger of and since the late 70s when he first joined the team as Falcon.
Sam's inclusion on the new Avengers team could also indicate that Steve Rogers could become the main solo Captain America in the wider Marvel Universe, leaving the team work mostly to Sam for a while.
T'Challa
Another Avenger whose membership goes back to the 60s, T'Challa's presence here on the new Avengers team seems to confirm that whatever happens in the big status quo shift coming to the Black Panther title in his own relaunch in June, T'Challa himself will still be around and serving as Black Panther in some capacity.
Does that mean Shuri could appear as Black Panther in the wider Marvel Universe, which we've speculated is possible with Steve Rogers and Sam Wilson? Time will tell.
Vision & Scarlet Witch
It's almost a bit of a cheat to discuss Vision and Scarlet Witch together, as they aren't currently a couple and haven't been for years. But in their Avengers heyday in the late '60s to mid-'80s, the pairing of Vision and Scarlet Witch was one of the most defining subplots of the classic Avengers title.
The fact that they are both back on the Avengers at the same time for the first time since Scarlet Witch literally blew up Vision while under the influence of Doctor Doom during Avengers: Disassembled seems to be a likely indicator that their relationship will once again be a running subplot in the title — and if not, it will at least wind up Earth's Mightiest Elephant in the Room.
Footnote: With Scarlet Witch's brand new ongoing series, Vision is the only one of the seven without his own ongoing series, at least for now.
Wondering if that might change soon?
Thor
The good old-fashioned God of Thunder is one of two founding Avengers on the team, along with Tony Stark (more on him in a moment).
The team has rarely been without at least two core members on board since the brief period in the 60s when the team consisted entirely of Captain America, Hawkeye, Scarlet Witch and Quicksilver (AKA Cap's Kooky Quartet) before Hank Pym and Janet Van Dyne joined the team again after a period of absence.
Thor is a classic Avengers powerhouse, and his presence is one of the new team's greatest ties to the earliest days of Earth's Mightiest Heroes.
Iron man
The other side of that coin is Iron Man. It is rare that Iron Man and Thor are on the Avengers together without Steve Rogers, who has traditionally been considered the third of the so-called "Big Three" Avengers.
Elevating Carol Danvers to a leadership position seems to place her in that role alongside Iron Man and Thor in the new roster, giving Tony Stark a logical place as her confidant and advisor as a veteran leader of the team himself.
Whats missing?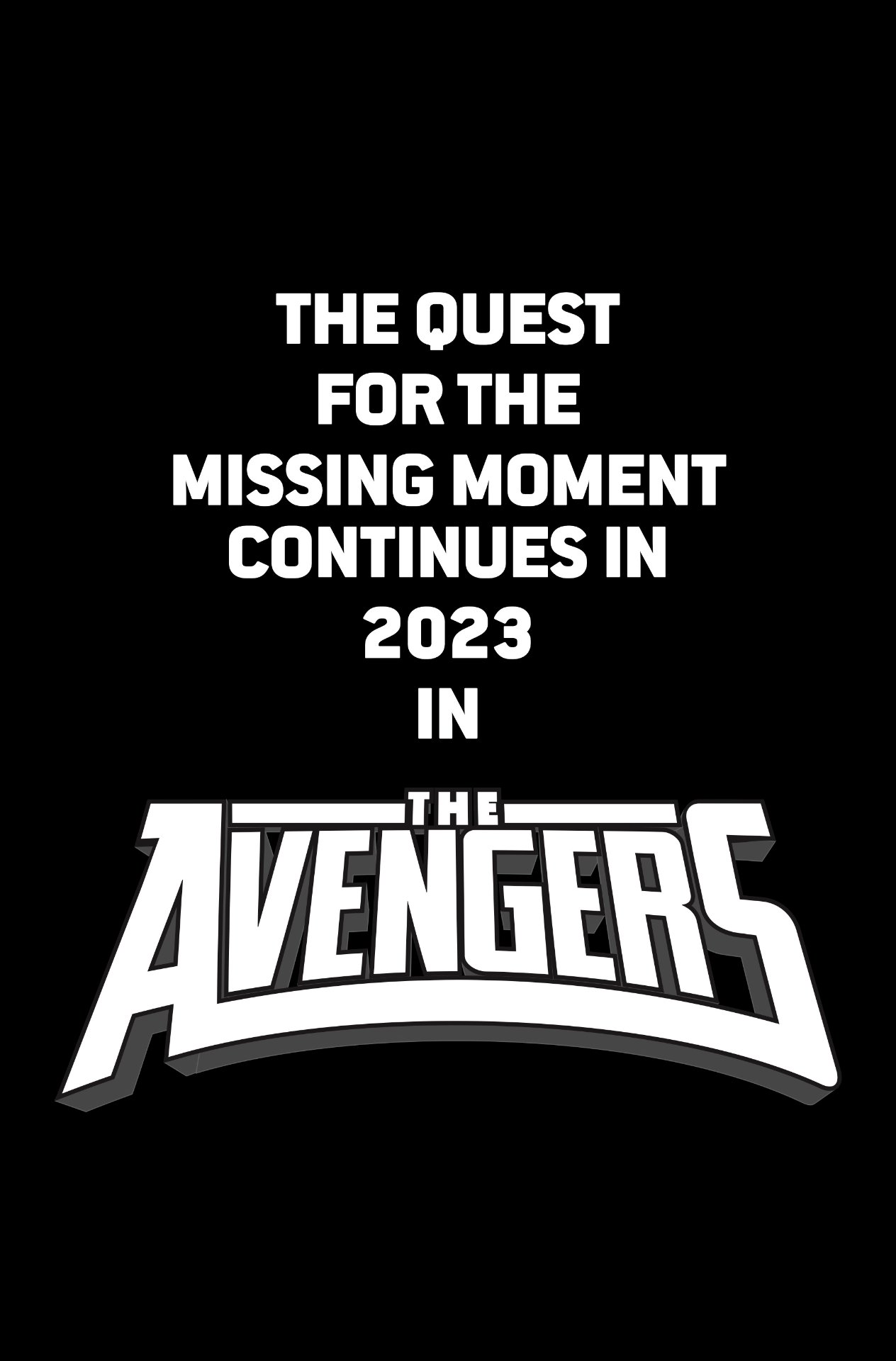 (opens in a new tab)
Make no mistake, if you're working with a roster of just seven Avengers, these picks are all-killer-no-filler. And as we said at the top, this roster is very similar to the team's 70s era when they were undoubtedly considered the best powerhouses in the Marvel Universe.
That said, there are some characters like Janet Van Dyne and Monica Rambeau who would also feel right at home on a team like this and could be logical choices. And it's a bit of a surprise not to see some Hulk on the team at this point.
But if there is one thing actually missingif possible in a particularly classic Avengers series, it's a wild card or new recruit to the team.
As it stands, these are seven longtime Avengers with undeniable ties to the team. It's a bit surprising not to see some sort of "new class" recruitment which has often been a way of grounding the team and inviting in new readers over the years.
It's getting a little crazy, we admit. We'd be fools to say that a team consisting of Sam Wilson, T'Challa, Tony Stark, Thor, Vision and Wanda Maximoff with Carol Danvers leading the way couldn't go toe to toe with some of the best Avengers rosters of all time.
All the characters in the new Avengers roster have appeared in some of them best Avengers stories of all time.