After years of languishing in "development hell," it looks like the most underutilized franchise in sci-fi cinema history may be getting another installment.
According to The Hollywood Reporter (opens in a new tab)"Tron 3" is finally moving forward at Disney, with frequent Disney collaborator Joachim Rønning in talks with the director.
Jared Leto, who has championed the project since 2017, will star in the film, which will be a direct sequel to 2010's "Tron: Legacy." The project, currently titled "Tron: Ares," is based on a script by Jesse Wigutow.
Related: The best space movies of all time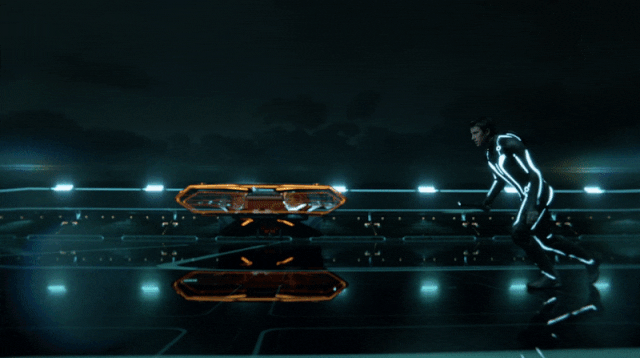 Leto, of course, we are all familiar with; he has delivered brilliant performances in films such as "Lord of War", "Blade Runner 2049" and most recently "WeCrashed". Rønning's biggest feature to date is "Pirates of the Caribbean: Dead Men Tell No Tales", while Wigutow is a relatively unknown, certainly within the sci-fi genre.
The original epic "Tron" was released in 1982 and was way ahead of its time. Too far ahead of its time, it turned out, and the box office success was only moderate. That said, in a freak-like turn of events, 1982 proved to be a monumental 12 months for sci-fi, with the release of "Blade Runner," "The Thing," "E.T. The Extra-Terrestrial" and "Star Trek II: The Wrath of Khan." So, tragically, it was an unusually competitive year.
The original "Tron" starred Jeff Bridges, David Warner, Cindy Morgan, Peter Jurasik and, of course, Bruce Boxleitner as Tron. The possibilities were frankly mind boggling, but it took Disney 26 years to realize what it could do with the "Tron" IP. Even then, its full potential was never achieved, especially when you consider how badly the "Star Wars" horse has been whipped.
Then, at San Diego Comic-Con in 2008, after the "Race to Witch Mountain" panel wrapped up, there was one more presentation that hadn't been previously announced. The lights dimmed and a 2.5-minute concept trailer for a "Tron" sequel played. Two video game warriors battled enchantingly in a world that looked familiar – except it had been transformed into something so much more than it once was. Renewed light bikes raced through tunnels, repeatedly smashing into each other. They even had air brakes. The crowd went absolutely crazy. Within minutes, posts appeared all over the internet; apparently the coolest thing in the universe had just been unveiled.
Unfortunately, after nearly two years of hype from Disney – and despite some spectacular set pieces and stunning VFX – the teased sequel "Tron: Legacy" failed to live up to the potential on offer. And the less said about the ending, the better.
The news that the new film will follow directly on "Tron: Legacy" raises all kinds of questions. And eyebrows. Fans were quick to voice their concerns Social Media (opens in a new tab)especially with the announcement of those involved.
There have been many shakeups at Disney (opens in a new tab) recently, with the firing of Bob Chapek and the return of former CEO Bob Iger. Perhaps this second attempt to reboot "Tron" is a recent decision after some kind of revaluation of the IP.
Follow Scott Snowden further Twitter (opens in a new tab). Follow us on Twitter @Spacedotcom (opens in a new tab) and on Facebook (opens in a new tab).