You don't have to worry about the American version not being as good as the Japanese one.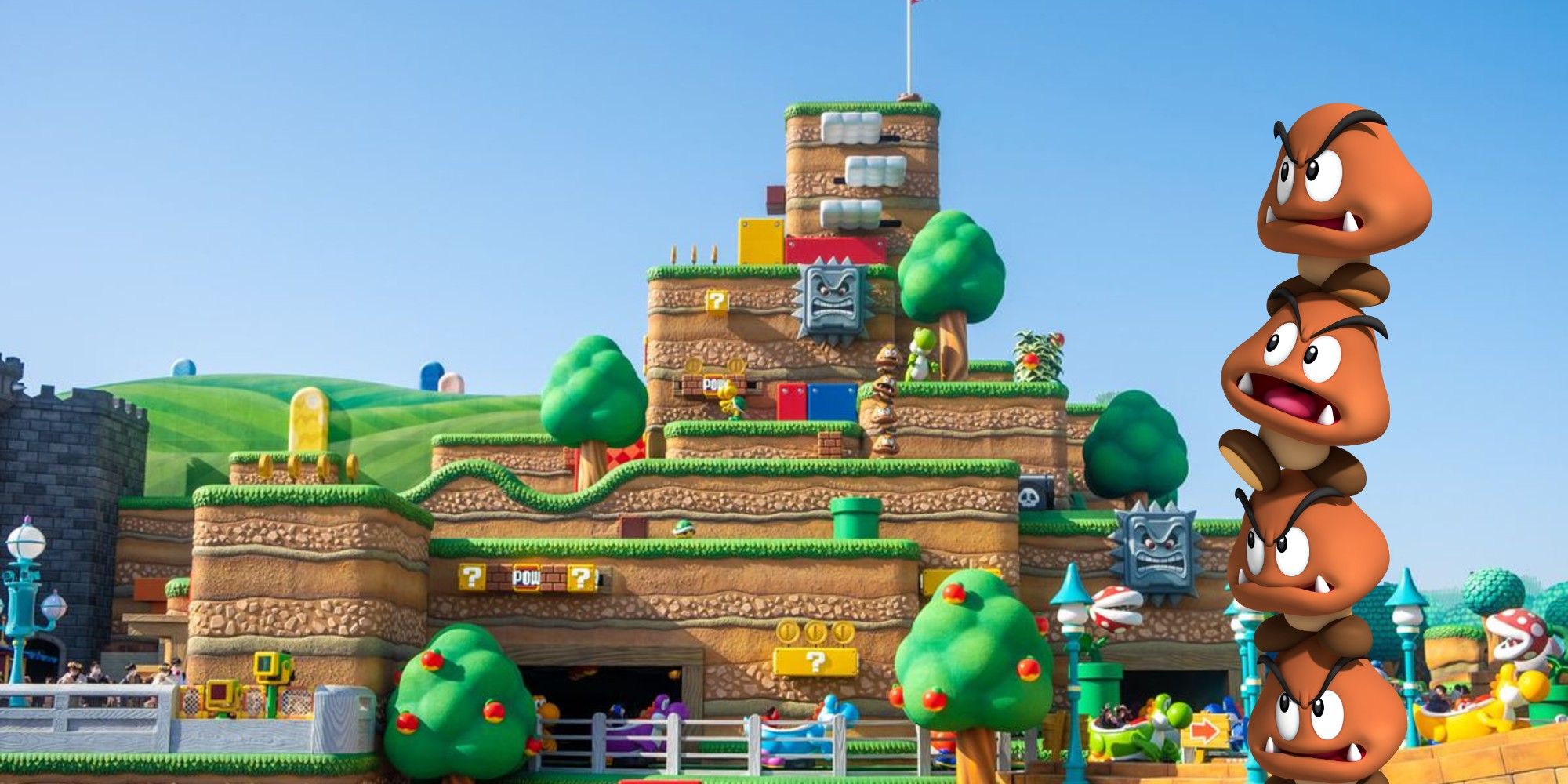 Disney fans have had their day in the sun for decades, but now it's our turn. Super Nintendo World Hollywood is set to open on February 17th, and we'll finally be able to set foot inside the Mushroom Kingdom. A live attraction was perhaps the only thing missing from Nintendo's repertoire – besides a decent grasp of online components – and with this second theme park opening in California, our childhood dreams are about to come true.
But, as with most things, fans are concerned that the American version may not live up to the standards, or have the same attractions, as the theme park in Japan, which opened in 2021. Considering Japan does most things better than anyone else , it's an understandable thought. But it seems we don't have to worry about that. Universal Creative Vice President Jon Corfino has said that the Hollywood version of the park will be very similar to its Osaka counterpart.
RELATED: Platformers Need To Stop It With The Super Serious Lava Levels
"As for the trip itself, [there is] no difference. In terms of how we had to adapt some of the queue lines, it's just different in that the configuration is different," Corfino said in a conversation with Atraksjonsmagasinet (thanks, VGC). "They still have the same areas; they are just laid out a little differently because the space is different.
"In terms of the land itself, we don't have Yoshi turn, they do. But other than that, I'd say pound-for-pound, you're going to get the same gaming experience [and] same visual experience. It's essentially the same, but it's a different configuration because they have a bigger geography than us. We kind of had to compress it to [fit the space that] we had."
However, one of the biggest draws of Super Nintendo World, as opposed to traditional parks like DisneyLand, is its digital integration. The theme park will incorporate AR technology as well as RFID tags to create interactive attractions.
"There is a lot of kinetic activity. You will see it everywhere. There are no rules here – it's just like the game: you can explore however you want, in any order. It's all about discovery," said Corfino, explaining the various ways guests will be able to interact with these digital attractions.
NEXT: Pokemon Legends: Celebi should be set in the future, not the past