IMPORTANT POINTS
Considered a VTOL vehicle, the S11 hydrogen-powered flying racing car is 100% environmentally friendly as it is made from a fully recyclable material called strong flax fiber
The vehicle is designed to be driven only on the racetrack and has a top speed of 155 miles per hour
This hydrogen-powered flying racing car has a 23-foot-long body made of metal chassis with a frame made of wood, linen and carbon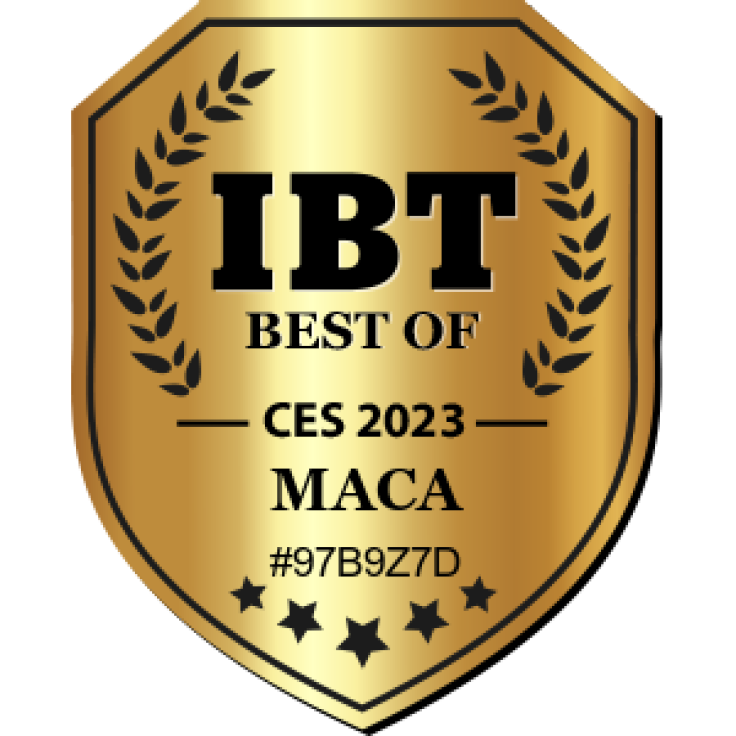 The best of CES 2023
MACA
French startup MACA returned to the Consumer Electronics Show (CES) in Las Vegas this year to show off an updated S11 hydrogen-powered flying race car and share news about when it will fly.
People stuck in traffic often daydream about driving a flying car to get them to their destination without the stress and strain of sitting still for hours in their vehicles.
Those who saw the 1997 movie "The Fifth Element" wished we had the kind of technological advancements where cars no longer use the roads but glide through the air.
Then comes MACA which showcases the technological advancement people only wished for and boasts sustainability by using hydrogen fuel, instead of gas or electricity.
Alongside new strategic partnerships with business titans Red Bull Advanced Technologies and SEGULA Technologies, MACA is showcasing an upgraded S11 hydrogen-powered flying racing car, which is scheduled to take its first flight sometime this year.
"As we move closer to the official first flight, we are thrilled to secure partnerships with Red Bull Advanced Tech & SEGULA Technologies; both are providing resources to bring our S11 flying race car to flight," said MACA CEO Christian Pineau.
Some may wonder why the French startup chose to power this revolutionary vehicle using hydrogen-based fuel cells. According to Xavier Chambrin, MACA's chief technology officer, "the team chose to power the S11 vehicle with environmentally friendly hydrogen-based fuel cells, not only because it leaves no impact on the environment, but also provides longer flight times than vehicles powered by electricity or fossil fuels."
The S11 hydrogen-powered flying racing car, considered a vertical take-off and landing (VTOL) vehicle, is 100% environmentally friendly as it is made from a fully recyclable material called strong flax fiber.
The vehicle is designed to be driven only on the race track and has a top speed of 155 miles per hour or 250 kilometers per hour.
The hydrogen-powered flying racing car S11 has a 23-foot-long or 7-meter-long body made of metal chassis with a frame made of wood, linen and carbon. It has a single pilot compartment and comes with collision avoidance technology for a much safer racing experience.
In addition, the S11 has six electric motors and three pairs of electric rotors, all running on hydrogen fuel cells and armed with a 40 kilo carbon fiber tank that stores hydrogen fuel.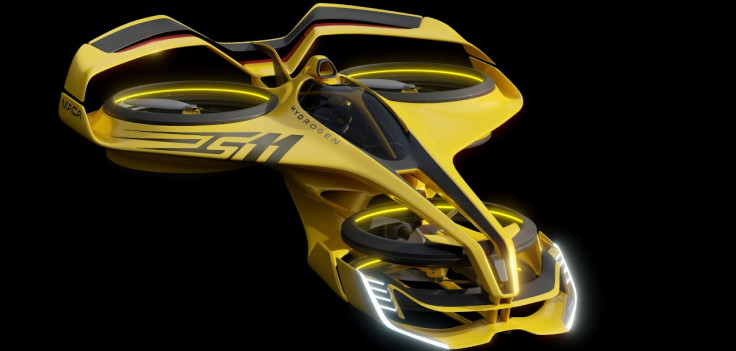 International Business Times is always on the lookout for promising products that have cutting-edge technologies.
With its eco-friendly materials and revolutionary technology, the MACA S11 hydrogen-powered flying racing car deserves our Best of CES 2023 award.