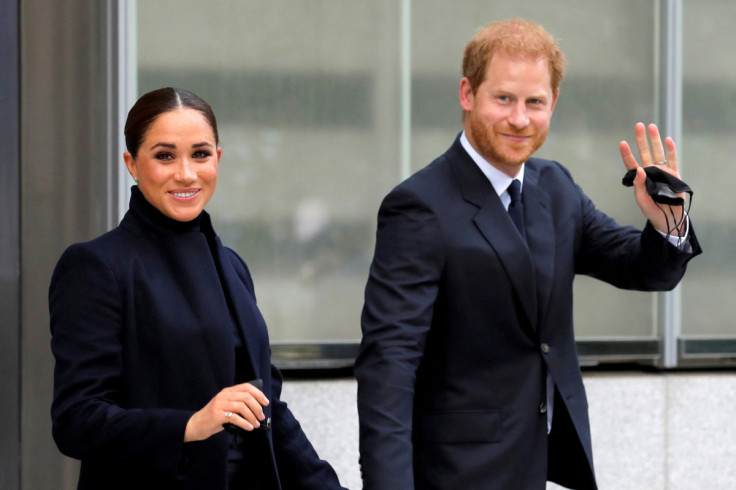 IMPORTANT POINTS
Bethenny Frankel Shaded Prince Harry For Sharing In New Memoir 'Spare'
The former "RHONY" star said Harry should have titled his book "Mention It All" or "Dirty Harry Laundry"
The Bravo personality said "Spare" is a win-win for the Sussexes and the royal family
Bethenny Frankel will not buy Prince Harry's book "Save".
The former "Real Housewives of New York City" star took to Instagram on Friday to share her thoughts on the allegations that have emerged from Prince Harry's upcoming memoir "Spare," which she described as "Saturday Night Live" trash.
Despite all the "crazy" details the Duke of Sussex has spilled about the royal family, Frankel suggested he and wife Meghan Markle have only made the royals look better.
"I have never known or cared more about the royals. These two have done billions in free good PR for the royals. It was a setback," she wrote.
"A lot of people gave them the benefit of the doubt. It's selling past the point of yes. I guess the question is, in life and especially in family matters, does EVERYTHING need to be said?" she continued. "The good news is everyone wins. Harry and Meghan did a smash-and-grab and the royals' approval ratings are up. If that's more important than family, go with GOD."
In a video accompanying the message, Frankel, 52, threw shade at Prince Harry for sharing his book, in which he discussed allegedly being physically assaulted by his older brother Prince William, losing his virginity and trying cocaine.
"How much more? Are we going to go with Meghan to get a pap smear? I mean, what's next?" Frankel asked hilariously in the video. "Honestly, I feel like I'm going for a rectal exam with Harry and William. … We get it. We got it. I mean, what else are we going to do? Like, high colons with the royals?"
She continued, "We understand that it went down. It's family stuff, like it's going to be crazy. I mean, it's just so funny."
The former Bravo personality also suggested that Prince Harry change the book's name to "Dirty Harry Laundry" or "Mention It All," referencing her infamous line from "RHONY."
But while she wished the BetterUP CIO would stop spilling family secrets, Frankel admitted she also "leaned into" the drama.
"Say more so I can say more," she said. "Like, I said stop. I'm wrong. Keep it up. I want to hear what's going to happen next."
She ended her tirade by saying she has no plans to buy or read his memoir.
"I'm not going to buy [his book] or read it. I don't want to pay the money. We gave him a few hundred million in cash and prizes, but no, that's not enough. It is not enough, she said.
Prince Harry claimed in his book that Prince William once assaulted him and left him with a back injury after a dispute over his marriage to Markle. He also alleged that William and his wife Kate Middleton encouraged him to wear a Nazi costume at a costume party in 2005.
The Duke of Sussex also described losing his virginity at 17 to an older horse-loving partner behind a bar, describing the encounter as "humiliating," the New York Post reported.
"Spare" hits the shelves on Tuesday.