Sony announces that the satisfying cleaning simulation game PowerWash Simulator is coming to PlayStation earlier than expected.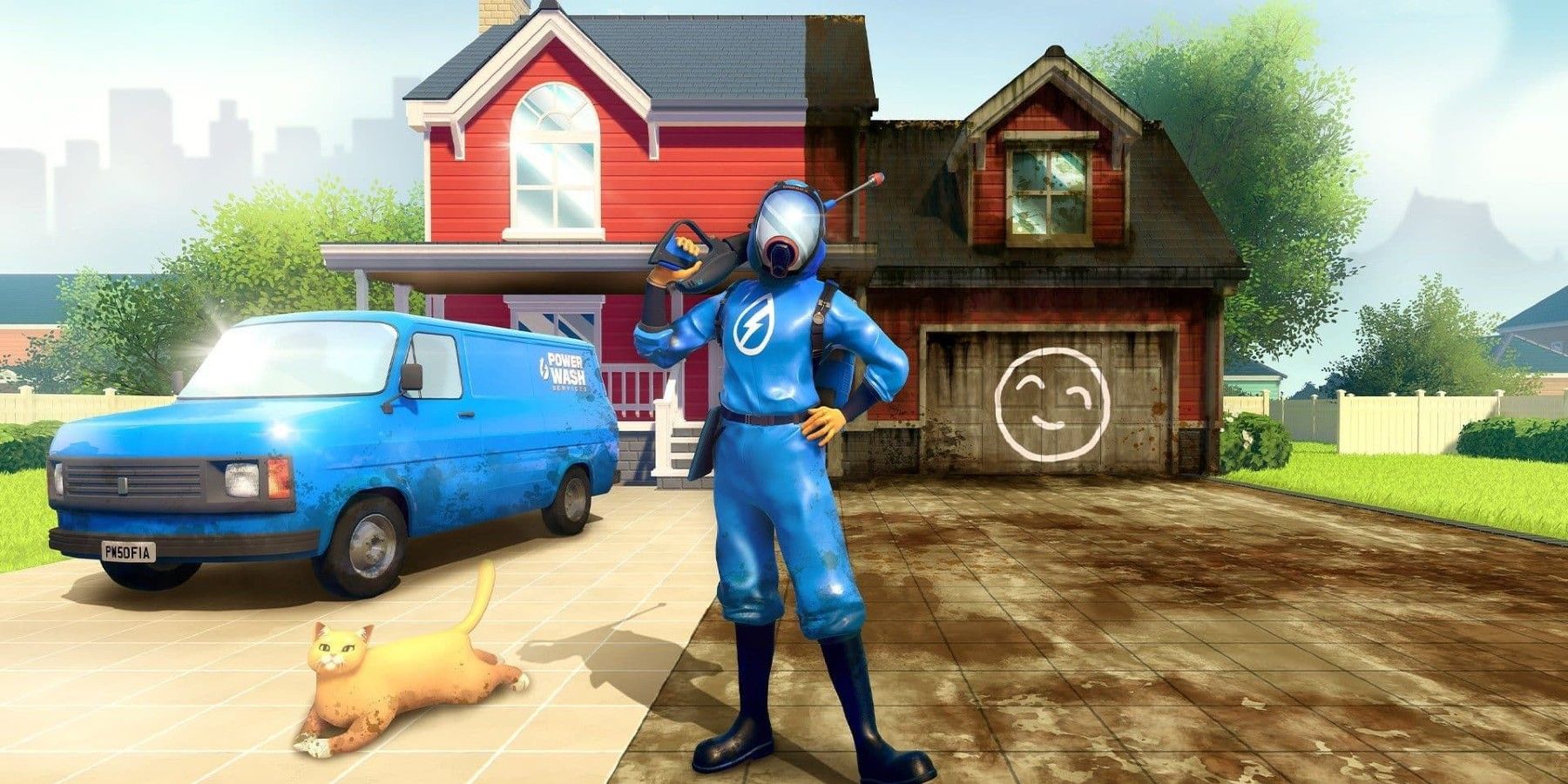 Developer FuturLab revealed the release date for PowerWash Simulator on PlayStation consoles, almost six months after its initial launch on Microsoft Windows, Xbox One and Xbox Series X/S. PlayStation fans will finally be able to discover the satisfying experience of power washing everything in PowerWash Simulator they see, from a barbecue to an entire residential building.
PowerWash Simulator made a big splash when it launched for Microsoft Windows, Xbox One and Xbox Series X/S last summer, and joined the Xbox Game Pass lineup after its release. This simulation game is not about growing crops or building a family, but instead offers to take control of a power washing business, removing dirt from various objects until they shine. Last September, publisher Square Enix Collective announced that PowerWash Simulator would be coming to the Nintendo Switch and PlayStation consoles "soon," with no further details on the release date.
RELATED: PS Plus free games for January 2023 are available now
A few months after the announcement of the PlayStation port to PowerWash Simulator during Tokyo Game Show 2022, Sony revealed that the game would be released for PlayStation 4 and PlayStation 5 on January 30, 2023. FuturLab and Square Enix Collective have not shared any additional information about this PlayStation release, nor did they reveal whether PowerWash Simulator would be coming to Nintendo Switch on the same day.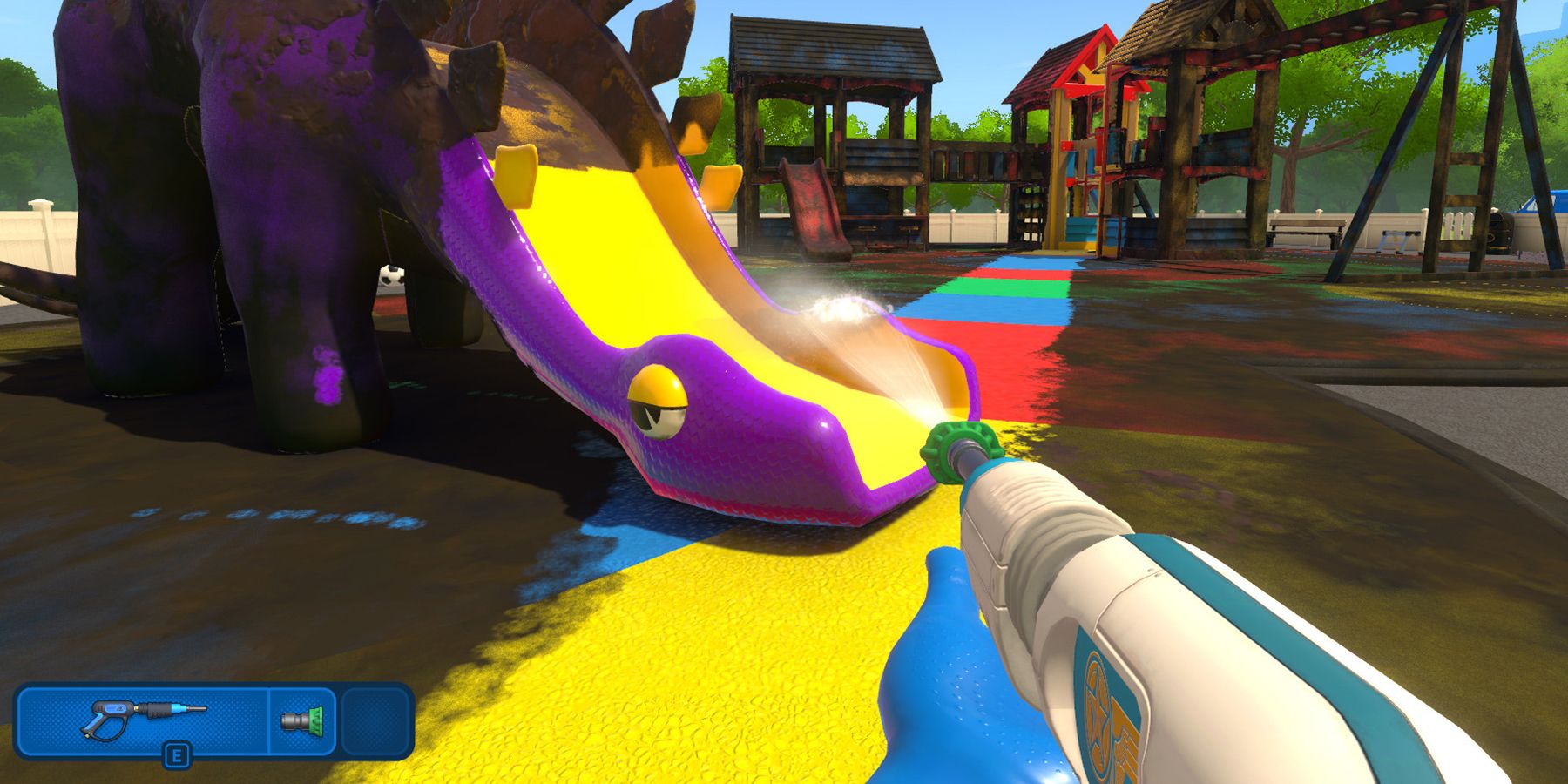 PlayStation enthusiasts will be able to discover PowerWash Simulator and the various power washers included in the game. While the premise of cleaning things might not seem like the best idea for a video game, PowerWash Simulator received rave reviews praising this simulation game for its relaxing gameplay and the satisfying feeling players experienced after completely cleaning a dirty surface. As players control their own power washing business, they can upgrade their equipment to become more efficient and successfully clean even larger items in PowerWash Simulator.
Last September, developer FuturLab shared insights into the future of PowerWash Simulator. Community manager Josh and designer Nick discussed the philosophy behind some of the levels in PowerWash Simulator and revealed the studio's intention to bring more levels to the game soon. Although they didn't reveal exactly what kind of objects players can expect to see added PowerWash Simulatorthey stated that the team did not consider adding any "organic" elements to clean, such as animals or any other living form.
With the release of PowerWash Simulator on PlayStation consoles, simulation fans can expect more content to be added to the game in the coming months. The popularity of simulation games and the success of PowerWash Simulator on Xbox Game Pass bodes well for the future of this game, which is already a classic when it comes to relaxing gaming experiences.
PowerWash Simulator is currently available on PC, Xbox One and Xbox Series X, with a PS4 and PS5 release on January 30 and a Nintendo Switch version coming soon.
MORE: PowerWash Simulator has great potential for Crossover DLC
Source: PushSquare