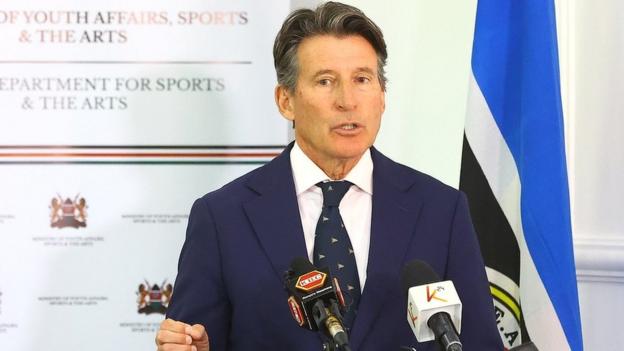 There is "no suggestion" that there has been any state-sponsored drugs cheating in Kenyan athletics despite a number of high-profile doping scandals, says world athletics president Lord Coe.
Russia has received several bans after a 2016 report found evidence of a state-sponsored doping program across many sports – but when it comes to athletics, 40% of those currently banned are Kenyan.
"We took a different approach with Kenya than the approach we took with Russia because they were two different issues," Coe told a joint media conference in Nairobi where he praised the work being done by the Kenyan government.
– The case against Russia was about cover-ups that were planned at state authority level, but there is no indication that this is the case in Kenya, in fact quite the opposite.
"The fact that all these agencies are aligned and prepared to work together with World Athletics and the Athletic Integrity Unit is a very, very important statement."
Kenya's sports minister, Abadu Namwamba, has pledged to spend $25 million over the next five years to clean up the sport and also hope to make doping a criminal offence.
"Instead of hiding from these grim statistics, instead of burying our heads in the sand like the proverbial ostrich, we have accepted the challenge," he said.
"We've agreed that we have a problem, and we've moved forward to prepare how to confront that problem head-on."
Coe chose Kenya as the destination for his first international tour in 2023, meeting not only Namwamba but also the country's new president, William Ruto, the national governing body Athletics Kenya, anti-doping authorities and a host of athletes.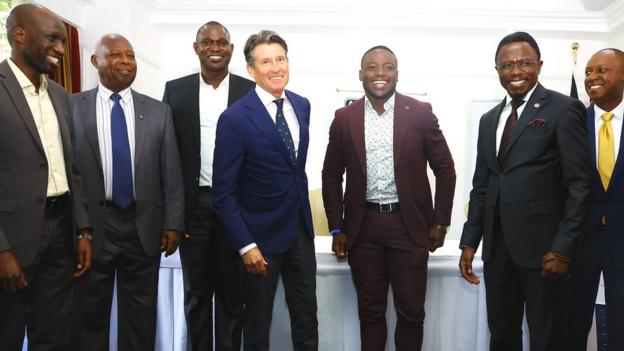 "The journey will be a long journey," he warned.
"We shouldn't kid ourselves that this is going to be achieved overnight. But the goal is worth it."
Coe added that he was "pleased" with the commitment shown by the Kenyan authorities, and Ruto in particular.
But he stressed that while "the plans are fine and dandy", the task now was to implement and monitor those plans "to make sure we are making the right progress".
Starting this year, Kenya is expected to increase the number of annual drug tests to 3,000 as well as expand its education program.
"Sports is what marks Kenya more than anything," Namwamba added.
"Athletics gives Kenya the global image we enjoy – and we cannot risk that reputation."
Seventeen Kenyan athletes will fail doping tests in 2022, while a total of 55 currently serve bans.