Mexican authorities arrested a drug lord listed as one of the FBI's most wanted fugitives for his alleged role in ordering the killing of a government informant in a Dallas suburb. On Saturday afternoon, Mexican authorities arrested Jose Rodolfo "El Gato" Villarreal, in Mexico City, revealed information released by Mexico's Attorney General's Office (FGR).
FGR agents, Mexican marines and detectives with the Nuevo Leon State Investigations Agency (AEI), a state unit whose intelligence work and years-long investigation of El Gato led to his capture, conducted the operation. The drug lord will face an extradition process as he is one of the FBI's most wanted fugitives.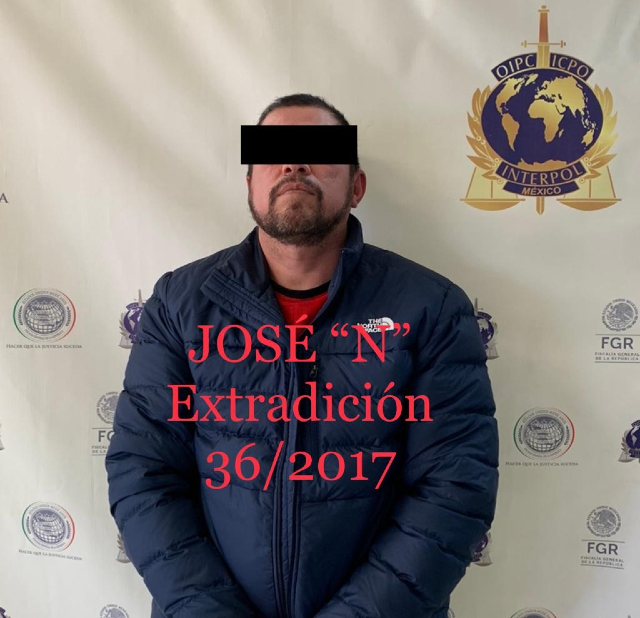 Detectives with AEI had been hunting El Gato for years after the elusive drug lord had been linked to a series of high-profile crimes in the Monterrey metropolitan area. Using aliases and a network of hideouts in Nuevo Leon and central Mexico, El Gato spent years on the run before being captured and awaiting extradition.
El Gato was a former Mexican federal police officer who became a regional commander with the Beltran Leyva cartel. He later broke away and established his own criminal empire in San Pedro, a wealthy suburb of the Monterrey metropolitan area in the border state of Nuevo Leon. El Gato's organization quietly established a large-scale extortion operation known as "La Oficina," or the office, focusing on construction builders, Breitbart Texas exclusively reported. In addition, La Oficina is said to have also led a large-scale money laundering operation in San Pedro, which is one of the richest cities in Mexico. In Nuevo Leon, El Gato and his men are allegedly linked to a series of kidnappings, extortion and murder.
The FBI placed El Gato on their 2020 most wanted list for ordering a cartel murder in Southlake, a suburb of Dallas, Breitbart Texas reported. In 2013, gunmen working for El Gato shot and killed Jesus Guerrero Chapa, a Gulf Cartel lawyer turned informant, as he left a Southlake mall with his wife. Before the murder, El Gato's men spent 6 months following Guerrero Chapa and even used GPS trackers and surveillance cameras.
Ildefonso Ortiz is an award-winning journalist with Breitbart Texas. He co-founded Breitbart Texas' Cartel Chronicles project with Brandon Darby and senior Breitbart management. You can follow him further Twitter and on Facebook. He can be contacted at [email protected].