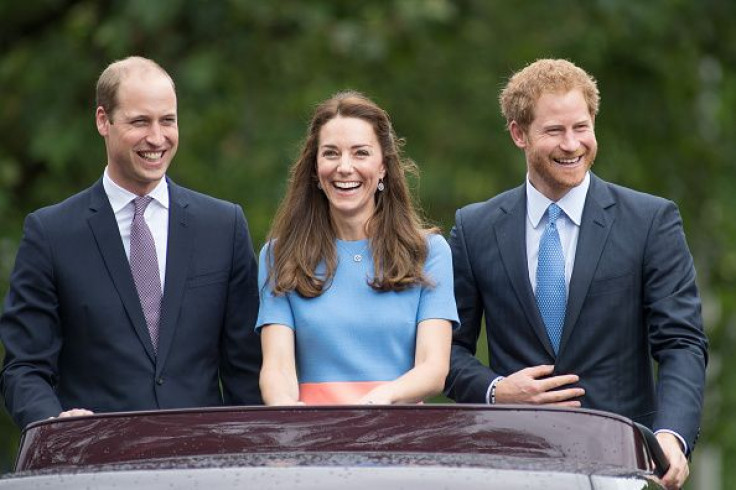 IMPORTANT POINTS
Prince William and Kate Middleton reportedly 'hit hard' by content of Prince Harry's memoir 'Spare'
The Prince of Wales was reportedly "seething and devastated" by what Prince Harry revealed
The Duke of Sussex alleged that William physically attacked him during an argument over Meghan Markle
Prince William and Kate Middleton are not thrilled about the allegations that have emerged from Prince Harry's upcoming memoir, "Spare," according to reports.
Days before its release, extracts from the Duke of Sussex's book were leaked to the press, revealing awkward moments and shocking encounters involving the Prince and Princess of Wales.
Prince Harry's revelations, which included claims of a physical altercation with his older brother, left Prince William and his wife both "very upset" and "hit them very hard," an unnamed insider told Us Weekly.
"They are both confiding in each other right now," the source claimed.
The future king and queen would rather have "dealt with these issues behind closed doors" and "wished Harry wasn't so public and cutting" with his accusations against the family, the insider added.
Vanity Fair's royal correspondent and editor Katie Nicholl, citing unnamed royal sources, also told Page Six that Prince William is "privately seething and devastated by what Harry has done. And just can't forgive Harry for the things he's written."
The "New Royals: Queen Elizabeth's Legacy and the Future of the Crown" author went on to claim that the royal family had been "preparing for something raw, something explosive" but were not actually ready for the claims Harry made about them.
She suggested that Prince Harry's actions do not appear to be in line with his claims that he wants to reconcile with his father King Charles and brother Prince William.
"They have been amazed at the level of detail and the lengths Harry has gone to in all of this," claimed Nicholl. "To paint such an unflattering picture of the royal family and a very unsavory side of the brother and an indifferent side of the father… It just doesn't seem like the actions of a man trying to reconcile with his estranged family. feels real as a boundary is crossed."
In an extract from the book obtained by The Guardian, Prince Harry claimed that Prince William once physically attacked him during an argument about Harry's wife, Meghan Markle. He alleged that his older brother grabbed him by the collar and knocked him to the floor, leaving him with a visible back injury.
Prince Harry also took a swipe at Prince William's hair loss, calling it "alarming".
Elsewhere in his book, the Duke of Sussex described an "awkward moment" between his wife and sister-in-law in 2018. He claimed that when his wife asked to borrow the Princess of Wales's lip gloss when she forgot hers, Middleton "reluctantly" gave it to her former "Suits" star and "grimaced" when Markle squeezed a little on her finger and applied it to her lips.
"Spare" hits the shelves on Tuesday.