A GTA Online car hangout group created a beautiful tribute to the late rally driver.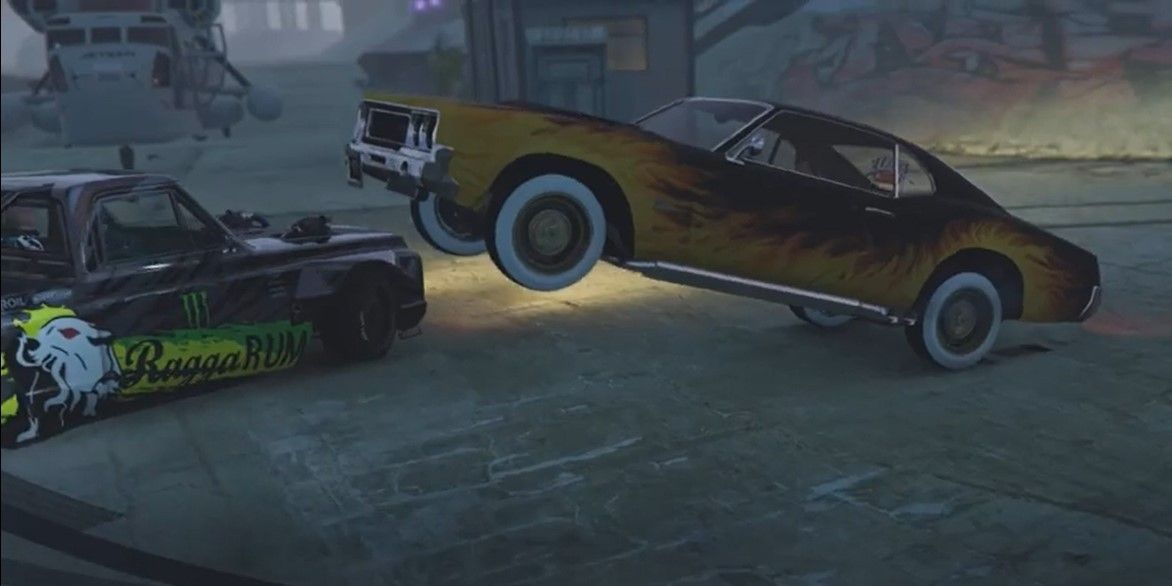 GTA Online is one of the wildest and most versatile community platforms of all time. Friends, or even completely random people, can virtually meet up and have fun over a common interest that can range from robbing people to custom-tuned cars. And given these shared interests, you'll often find players paying homage to their heroes. A motoring group created a touching tribute to rally driver Ken Block, who sadly passed away on January 2.
Admired for his daring car stunts, Block has also appeared in some of the biggest racing titles in the video game industry. Posted on Reddit by 'xz_VyRus', the video was shot entirely in-game and features players performing stunts that Block is known for, including his signature – hanging one wheel off a ledge while drifting out of a corner (thanks, PCGamesN ).
RELATED: I'd love a GTA set in Hong Kong
The cars in the video also have decals similar to the cars Block would drive in his iconic Gymkhana videos. One particular stunt that Block would have been proud of was the player performing donuts and passing under a car that bounced via hydraulics. Other stunts included swinging between two moving excavators, performing donuts around a moving go-kart and swinging around a motorcycle with inch-perfect precision.
The comments section was filled with fans talking about their favorite feats performed by Ken Block, while also praising the creator for the tributes, stunts and camerawork.
"The Gymkhana 7 video is my favorite of everything he's done – so much so that I used to listen to it at the gym because the audio – especially the opening sequence – pumped me up so much," said one commenter. "Beautiful tribute."
Another said it was a "very well done edit. love all the little details picked out from the different Gymkhanas like the white Audi E Tron and the pickups also the most memorable moments of them all".
There were also some comments written by those who didn't know who Ken Block was, but watching the tribute video made them want to check out his stunt shows.
NEXT: HBO's The Last Of Us has 'no plans' to tell stories beyond the games