Andy Katz
College basketball analyst and writer
The best time of the year for college basketball fans is fast approaching. Conference races are heating up across the country, and the most competitive ones are becoming more apparent as we reach the end of January.
The ACC has five teams that sit 6-2 or better in conference play as of Friday morning. Meanwhile, Xavier sits atop the Big East, while both Marquette and Providence are also off to exceptional starts in conference play.
How will these leagues shake out?
Here's a look at my top conference races this season, broken down by tier. This is not a ranking of the best leagues, but rather the best runs among the conferences that have a chance to receive multiple NCAA Tournament bids.
Andy Katz's Hottest College Basketball Conference Run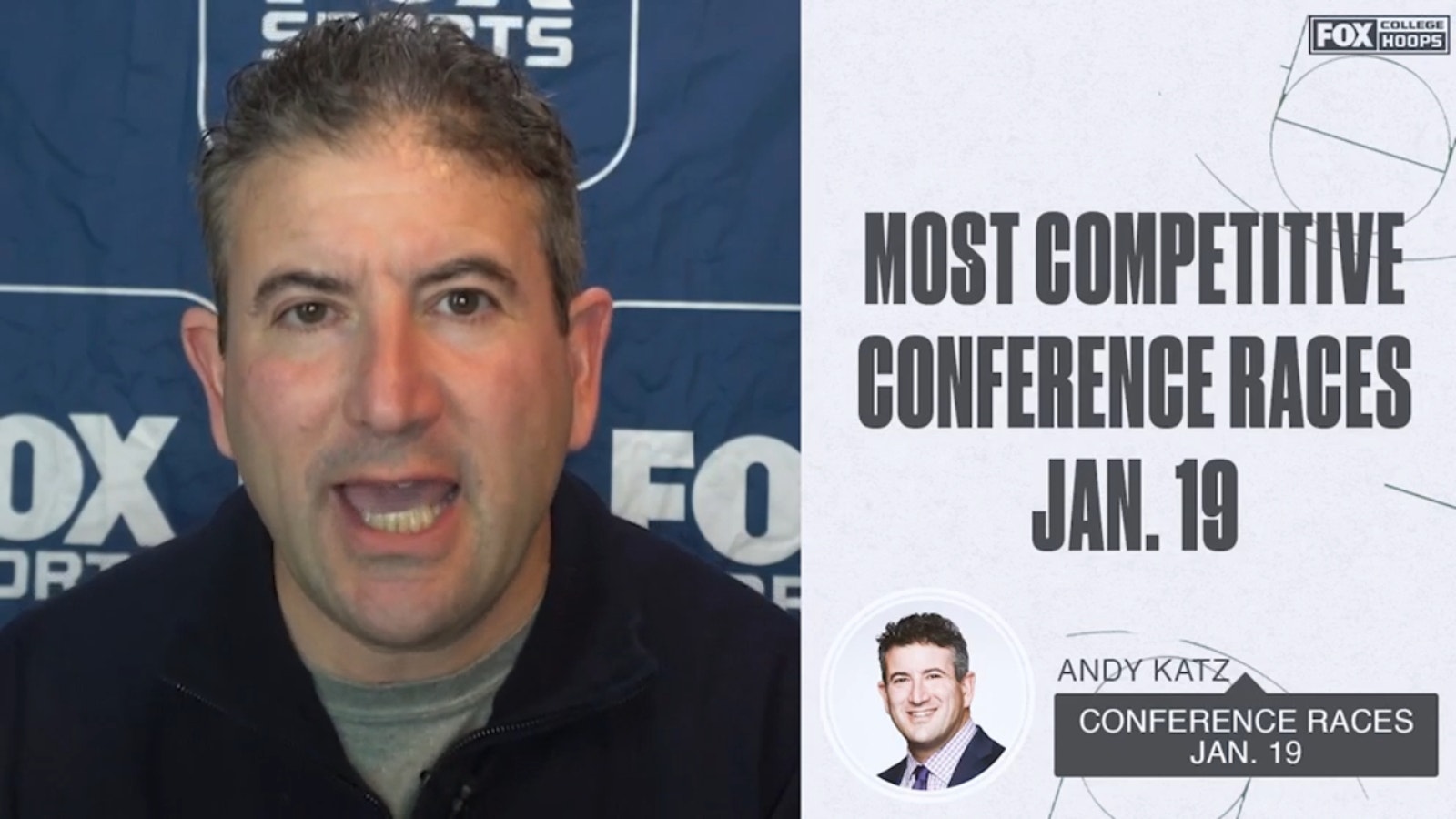 Fox Sports' Andy Katz talks about the most competitive college basketball conference races left in the season, including the ACC and PAC 12.
Level 1 race
acc: This race is wide open, especially after Wake Forest knocked off previously undefeated Clemson on Tuesday night. Clemson has one loss; Miami, Wake Forest, Pitt and Virginia all have two losses; NC State, North Carolina, Syracuse and Duke each have three. Predicting a winner is extremely difficult. The likely contenders remain Miami, Virginia, North Carolina and Duke, but dismissing Clemson, Wake, Pitt and NC State would be a mistake. Expect the ACC champion to have a minimum of three losses, but more likely at least five by season's end. The good news is that the depth of this conference means eight bids are a real possibility.
Great East: Xavier sits atop the league through eight games at 7-1. Meanwhile, Providence and Marquette each have two losses, and Creighton is three through eight games. Seton Hall sits at 5-4, while UConn has now dropped to 4-5. Yes, Xavier is 3.5 games ahead of UConn with a win over the Huskies, but there's no reason to think they're a lock to take the title. The Musketeers had won 11 in a row before falling 73-72 to DePaul on Wednesday. They look to be the favourites, but still this should be one of the most entertaining races leading up to finals weekend.
Pac-12: UCLA sits at 8-0 heading into a highly anticipated game against Arizona this weekend. Arizona State is 6-2 with its two losses against the Bruins and Wildcats. And suddenly USC is back in the hunt with just three losses. Arizona also has three losses after falling at Oregon (following earlier losses to Washington State and at Utah). Still, the Wildcats are arguably the most talented team in the league, outside of UCLA. So to assume Arizona wouldn't be in the title hunt would be a mistake. This race could have some separation this weekend with the LA schools in the desert. But the Arizona schools have to go back to LA, so this competition is far from over.
Mountain west: This should be one of the most balanced races among the top conferences. Boise State, San Diego State, Nevada, New Mexico, and possibly Utah State will all be in the thick of the hunt over the next six weeks. San Diego State was the favorite, but lost at home to the Lobos. Boise State lost at home to Nevada, but heads to the Pit for a showdown with New Mexico on Friday. The good news for the MWC is that this looks to be at least a league with two NCAA Tournament bids. Three is not out of the question, but the top two, barring a third team that wins the conference tournament, will likely get bids.
Atlantic 10: This is trending towards a one-bid conference, and it looks like the A10 will have a wide-open chase for the title. The top two teams have been VCU and Dayton. Saint Louis is finally playing up to its potential. And it would be wrong to dismiss Richmond and St. Bonaventure as potential contenders. Davidson fell out of the run at 2-5 through seven games. VCU, Dayton and Saint Louis all have one loss through Friday, and having them all tied for first, or at least two of the three, wouldn't be a surprise. The problem is, neither did well enough in non-conference play for an at-large bid. That's not to say any of the three teams can't get a bid on their own merits, but it's going to be difficult. VCU already beat Dayton on the road and will get Dayton at home on February 7th. The Rams play Saint Louis twice on February 3rd and 28th. The Billikens still have two games against Dayton, also on February 10 and March. 3.
Level 2 race
SEC: Alabama is the favorite to win the SEC. The Tide has the upside to win the league by a game or two. Tennessee is most likely their toughest challenge. The Vols host Alabama without a comeback. Still, Alabama has already proven to be a strong team on the road and on neutral courts. Texas A&M and Auburn are playing well, but I'm not sure they're ready to be legitimate title contenders. This feels and looks like a two-team race with Alabama and Tennessee.
Big 12: Kansas State had to go to overtime to catch Kansas on one final possession. It was the first Big 12 loss for the Jayhawks. And yes, through six games, Kansas, Kansas State and Iowa State all have one loss. But Kansas had already beaten Iowa State with a game to come in Ames. Kansas State needs to go back to Lawrence. The favorite is still Kansas. Texas has two losses through Friday, while TCU and Baylor have three. All of those schools are still in contention for the title, of course, but the odds still favor Kansas among these top six. And you can order NCAA Tournament bids for all of them — even here in late January.
Big Ten: Purdue is the overwhelming favorite. Through Friday, the Boilermakers hold a two-game lead on Rutgers and Michigan State. Rutgers won at Purdue and does not play the Boilermakers again this season. Still, the odds are against Rutgers running the table for the rest of the season, while it wouldn't be a shock if Purdue lost just one more game. Michigan State has looked good, but losing Malik Hall is a hit to a title run. Michigan has lost three games so far, against Michigan State in East Lansing, at Iowa and at Maryland. Illinois was on the rise, but the Illini fell to Indiana on Thursday. Meanwhile, Ohio State has been on a roll, while injuries have hampered Indiana and Wisconsin. Iowa is the sleeper, but the Hawkeyes are a bad matchup with Purdue. The Boilers should win the league by a game or two.
Level 3 race
American: Houston is going to walk away with the title. The Cougars are 6-0, while Tulane, Cincinnati and Temple are 5-2. Houston also has a two-game lead over Memphis. Can the Tigers still win the league? Secure. But there has been no indication that they can topple Houston. Expect the Cougars to win the league by at least two, if not three or four games.
WCC: Gonzaga's 75-game home hitting streak was snapped Loyola Marymount Thursday evening. The Zags still have to play Saint Mary's twice. So this race will still be competitive between the Zags and Gaels. But it's only a two-team competition, meaning it's level 3 compared to the leagues above.
Andy Katz is a longtime college basketball writer, analyst and host. He can be seen on the Big Ten Network, as well as March Madness and NCAA.com, and he hosts the "March Madness 365" podcast. Katz worked at ESPN for nearly two decades and before that in newspapers for nine years.
Read more:
---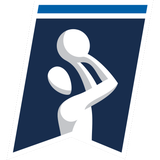 Get more from College Basketball Follow your favorites to get information about games, news and more
---
---