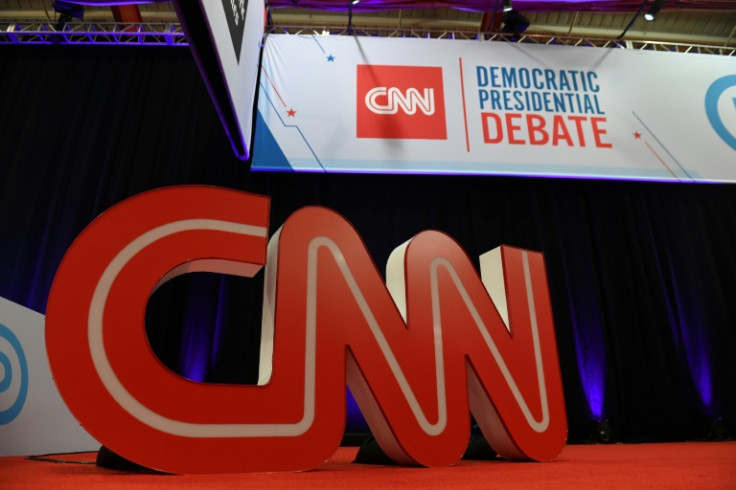 From CNN to the Washington Post, US media is facing tough times as a number of outlets have announced layoffs this winter amid fears of an economic downturn.
Vox Media, owner of the websites Vox and The Verge as well as the landmark New York Magazine and its online platforms, announced on Friday that it would let go of seven percent of its staff.
The news follows layoffs at CNN, NBC, MSNBC, Buzzfeed and other outlets.
In a memo to employees on Friday, Vox Media CEO Jim Bankoff announced "the difficult decision to eliminate approximately seven percent of our employees' roles across departments due to the challenging economic environment affecting our business and industry."
The memo, which was confirmed to AFP by Vox Media, said the affected employees would be notified to be let go within the next 15 minutes. This will mean around 130 of the group's 1,900 employees.
Meghan McCarron, an award-winning journalist who spent more than nine years at Eater, a food website owned by Vox Media, tweeted Friday that she was among those laid off — while 37 weeks pregnant.
"My partner and I are so excited to be parents," McCarron wrote. "I can't really process the amount of uncertainty we're facing right now," she added.
A Vox spokesperson told AFP they could not comment on specific cases, but that employees were offered "competitive severance packages", including additional severance pay for those with "an imminent upcoming parental leave planned".
Journalists laid off from other organizations in recent weeks have also taken to Twitter to express anger, dismay or gratitude to their colleagues as they begin to look for a new job.
"I'm figuring out my next move. I'm a data reporter, but I also write and produce," tweeted Emily Siegel, who was let go after five years as an investigative reporter at NBC. "I would like to continue doing this work. My (instant messages) are open."
While the media layoffs were not as dramatic as rock-solid tech giants like Microsoft and Google, which on Friday announced they were cutting 12,000 more jobs, they were a consequence of declining advertising revenue amid a bleak economic climate, said Chris Roush, dean of the School of Communications at Quinnipiac University in Connecticut.
"For a lot of them, they grew and expanded on the expectation that they would be able to grow their audience, or either readers or viewers to a certain level," Roush told AFP. And that just hasn't happened and is unlikely given what's happening in the economy."
Newsroom employment has seen a steady decline in the United States, falling from 114,000 to 85,000 journalists between 2008 and 2020, according to a 2021 study by the Pew Research Center, with local media particularly hard hit.
"Journalism has been under pressure for a long time, and a number of companies seem to think this is an opportune time to reduce their labor costs – hurting both journalists and journalism," the Writers Guild of America, East said in a statement to AFP.
The association consists of journalists from NBC and MSNBC. The two outlets, which declined an AFP request for comment, said goodbye to around 75 employees, according to US media.
A similar announcement is feared in the Washington Post, where CEO Fred Ryan warned last month that "a number of positions" would be cut in the coming weeks, adding that the layoffs would affect "a single-digit percentage of our employee base." of some 2,500 people. Hiring for other positions may continue, the newspaper said.
The Washington Post Magazine, the paper's Sunday supplement that won two Pulitzer Prizes, was shut down in December as part of what managing editor Sally Buzbee described in a memo as the paper's "global and digital transformation."
And vice media manager Nancy Dubuc announced Friday to her staff that the company is up for sale.
In recent months, CNN has dismissed an estimated several hundred workers out of a total of around 4,000 people, according to US media. CNN would not confirm these figures to AFP.
The cuts came as the company underwent a restructuring following a merger between Warner Media, which includes CNN and HBO Max, and Discovery. The merger resulted in the creation of Warner Bros. Discovery megaconglomerate.
After the merger, CNN's new parent company abruptly pulled the plug on the network's $100 million CNN+ streaming service.
Naveen Sarma, a senior media analyst with S&P Global Rating, noted a "steep, secular decline" of traditional broadcast and cable TV in the US, leading to a dramatic drop in pay TV subscriptions.
"It's a constant ongoing battle for all these companies to come in," Sarma said.
Roush of Quinnipiac University says the changes were particularly painful for smaller media outlets.
"CNN, the Washington Post, they're not going away, but a smaller company, they have bigger problems, because they're just smaller and not as well established as a media brand," he said.